Drones are becoming increasingly popular, at the moment they are used only for photographers and photographers. At the moment a lot of startups are trying to implement all kinds of ideas into real in a real project.
Wing launched one of them. They launched food delivery by Helsinki drones. Wing using UTM platform for drone management. You can lear more about it here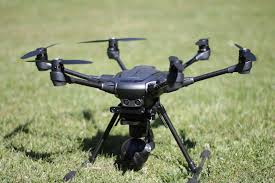 Wing has started service in Australia, and now they are in Europe in helsinki. Wing drones – 14-rotor drones with the possibility of vertical take-off and landing – are developed and used primarily for commercial purposes. With their help, Wing optimizes the process of delivering goods to the customer: unmanned vehicles can reduce the time it takes to deliver small packages to courier clients that are distant from each other.
The company chose Helsinki as the first city for testing, or rather, the Vuosaari district, which is surrounded by water from three sides, which makes the delivery of goods and food in conventional ways problematic. Service users will be able to order several ready-made meals from Herkku supermarkets, as well as food from the Monami restaurant; the delivery itself, according to Wing, takes about ten minutes.
The first delivery took place this week: the mayor of the city of Helsinki, Jan Vapaavuori, took part in the tests. The use of drones for food delivery, according to Wing, fits well with the plans of the Helsinki city government to completely abandon cars by 2025.
Last month, Wing also received an air carrier certificate from the United States Federal Aviation Administration. Soon, the company will begin testing the delivery of goods by drones in Virginia.